Quality graded building stone for sale in one tonne bags - no waste. Each tonne bag of limestone covers 3.5 square meters. The Granite is a little different, as due to its shape (random Wicklow rubble stone) it can't be packed as tightly into the bag. Also, granite is significantly heavier than other stone. Saying that, the granite stone bags will cover 3 square meters minimum.
Grey Limestone:
This building stone is immaculate. Its a solid medium grey colour and you can achieve a two tone colour effect by dressing its face. Each bag is packed using a good mix of Big, Medium and Small stones in order for you to a nice effect when laying the stone. You can see what this stone looks like when up here.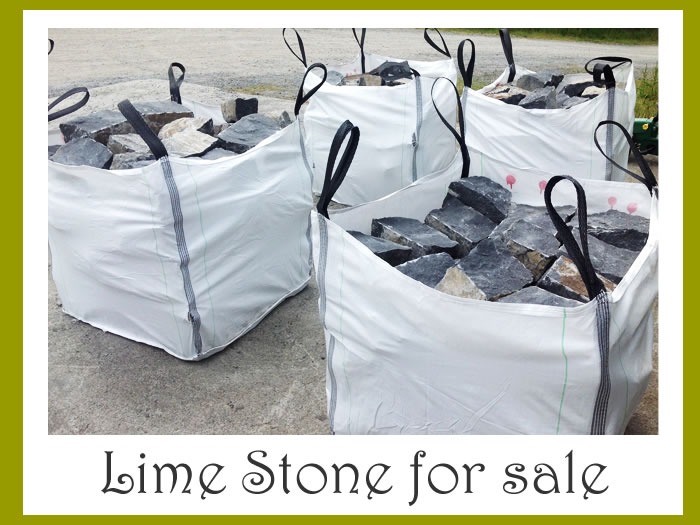 Granite stone:
This is Wicklow 'random rubble' granite stone. We hand pick and bag it in order to give you the best and hence reduce waste. Each tonne bag will cover 3+ square meters. Like the brown sandstone, this granite has a lovely warm colour to it and is ideal for building projects in the South Dublin / Wicklow area. For larger projects, you can get this stone 'loose' and delivered in a 22 / 25 tonne truck. If doing this, we can give you a mix of 'gradeded corners' (especially good when building entrance pillars / piers) and random rubble stone.