Mesh Gabion walls and baskets | Retaining walls
A gabion is a cage, cylinder, box or basket that is filled with stones, and commonly used in civil engineering projects, the building of roads, bridges, and landscaping. Their main advantage is predominately in the ease and speed at which they can be constructed and installed. Because they are normally 'modular', i.e. a series of boxes, gabion systems can be stacked like blocks on top of each other in order to make up a relatively high and structurally sound wall. Commonly used for earth retention or stabilisation and other architectural applications.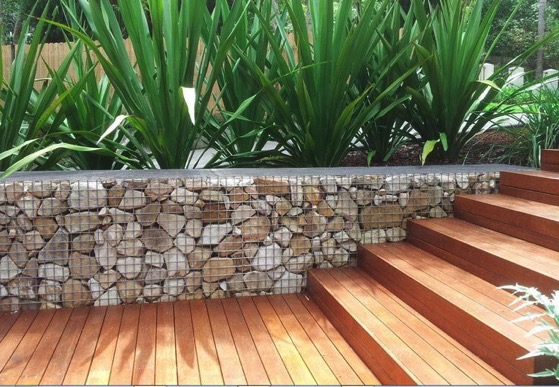 They are also especially useful as Retaining walls within a garden, as garden furniture, as a planters, or to create raised beds.
Done correctly, they can be very aesthetically pleasing and be an unusual looking addition to the surrounding landscape - this is especially true when you
mix Gabion's with other materials like wood or stainless steel.
You may have seen them in use as retaining walls and lining the sides of motorways, bridges, or along the Luas line bridge in Sandyford Dublin.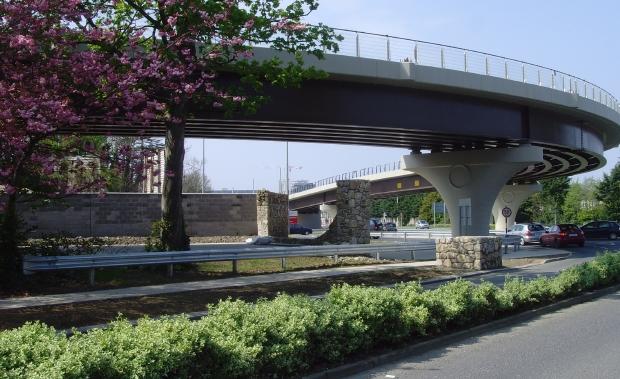 Pros of using Gabions
Excellent soil retaining properties and applications
The combination of steel and stone can give a very aesthetically pleasing look and feel. The colour of the cage itself is grey / silver, while the stone fill can usually be any stone you want. Be it the warm fawn and brown colours of Granite, various greys of Limestone, or the numerous colours of Beach stone.
Structurally sound and solid
Comparative ease and speed of installation
In many respects, they can be considered more environmental friendly, as no cement (mortar) is required
Comparatively low cost when compared to other types of steel structures or masonry
Excellent resistance to natural forces. Because of their design, Gabions will 'flex' and move as conditions dictate. In some respects they are similar to Lime mortar, i.e. Breathable and Flexible
Permeable, and allows water to trickle through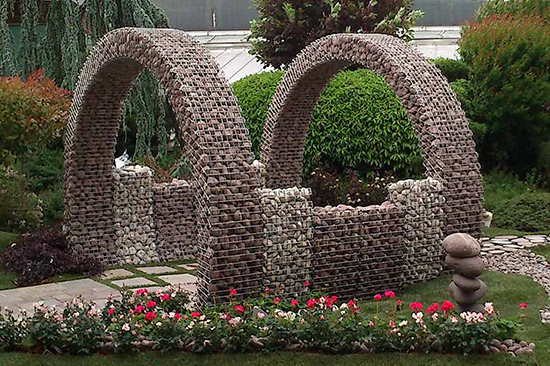 Save
Save
Save