This magnificently designed house contains both external and internal stone masonry, situated on a wonderful site, with mature trees and winding driveway.
The front of the house is completely clad in stone, which then runs through the hallway internally and then returns to the back of the house. It also runs above the flat roof at the very top, and continues around the conservatory to finish at a single story height. This build is unusual in many respects, one as the window sits on the outer block in order to have a complete return of stone to the frame with no plastered block showing.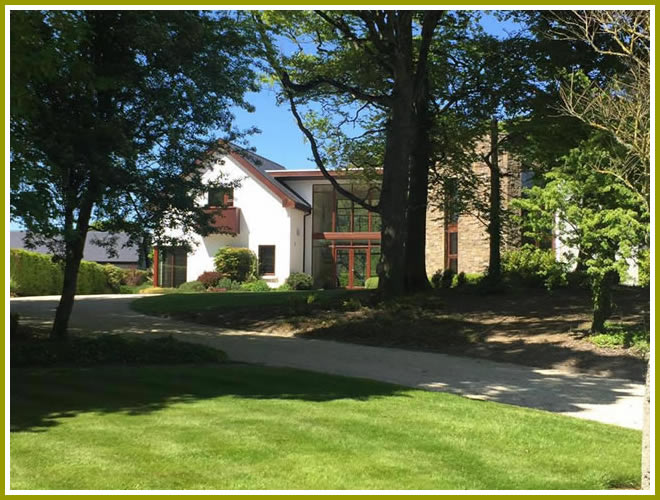 There was a difficult section where the main curve met a a straight - Individual stone had to be cut and custom made to complete the line.
By having the masonry return from the front of the house to the back via the hallway, it has created a wonderful 'flow' and continuation. This same home also has a two story high sandstone fireplace and double stone wall with castle capping at the front of the property.
Architect: Juan Sotoparra
Save
Save
Save
Save
Save
Save
Save
Save